As noted in the post below, I zipped back home from the salt marsh last Friday to take care of some loose ends, One of the things on the to-do list was replenishing the bee feeder with more sugar syrup. A bit of backstory: I didn't keep bees last year – my hives were winter-killed and I missed the windows for ordering replacement packages in the spring. This year, with plans for the Big Bike Trip well underway, it made no sense to start beekeeping again, so I didn't. But I did leave a hive out in the back yard the past couple years, mainly because I'm lazy that way. Come early August, I noticed some bee activity in and around the hive. "Checking it out to see if they can scavenge some supplies.", thought I. But they stuck around! I gave them a few weeks to get settled in, then did an inspection. Capped brood (iow, the hive is making new members)! A second inspection and hey! there's the queen! At this point I realized I needed to start feeding them if there was going to be any chance of them surviving the winter. I'm not big on feeding hives; sugar syrup provides calories, but precious little else. But, just as, given a choice between Soylent (vc) and starving to death, I'll happily consume the sludge, so too will I choose syrup over losing a nice gentle hive with what I am guessing is a wild-bred queen. They'd been going through a quart of syrup every two days, so I expected to find the feeder empty. I did not expect this:
I was stunned. I'm pretty conservative when it comes to wildlife ID – I've heard too many stories about peregrines killing songbirds at people's bird feeders – so I figured it was a big ole raccoon or a skunk or maybe, just maybe a bear. I composed myself and started cleaning up. And then I noticed a small cluster of workers in the corner of the hive body, looking very much like they were protecting the queen. I grabbed another body, put in 10 untrashed frames and carefully brushed the bees that were left (many had already relocated to the new digs) in the old body into their new home. As of this writing, there are still bees in the hive; I haven't done a post-attack inspection yet, but the fact that workers are staying put gives me a little hope that the queen survived.
When I took a close look at the smashed up hive body, my perp ID changed. Take a look at the distance between the pairs of tooth marks:
I have never seen a raccoon or skunk skull with that kind of gap between canines. I'm pretty confident it was a bear. There have been bears in the neighborhood before – I hadn't heard of any sightings this year but that doesn't mean much.
On the ride back down to salt marsh paradise, I listened to the latest episode of Ken Layne's excellent Desert Oracle radio show (in podcast form): Lycanthropes of the West.

By Unknown – Oscar Montelius, Om lifvet i Sverige under hednatiden (Stockholm 1905) s.98, Public Domain, Link
One of the topics? Bears, were-bears, and shapeshifting. Properly synchronous! Mr. Layne set me thinking about circumpolar bear cults – the Ainu, the Finns, Siberian shamans – and that circled me around to Gary Snyder. No, not the Smokey the Bear Sutra (though it did come to mind), rather The Way West, Underground.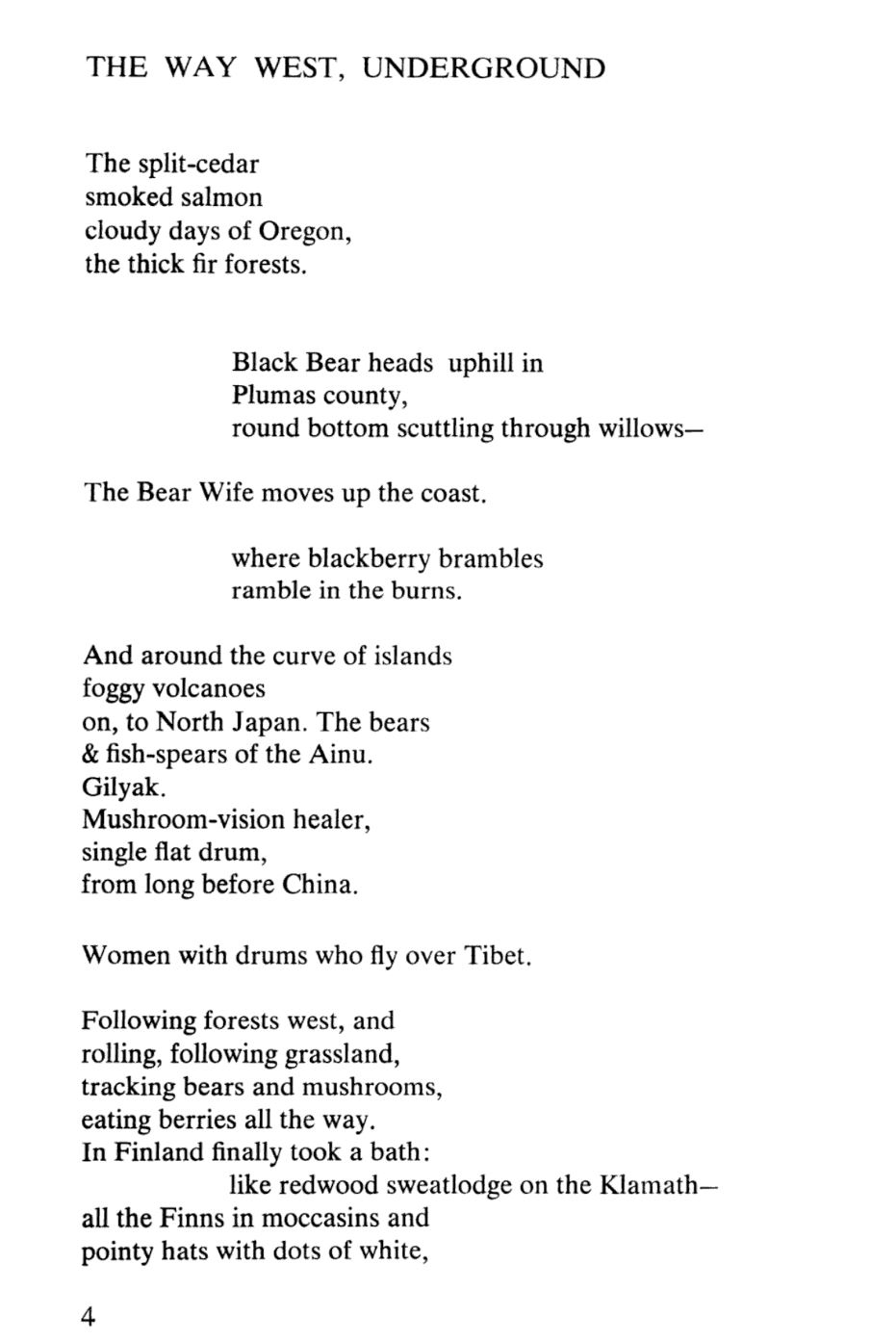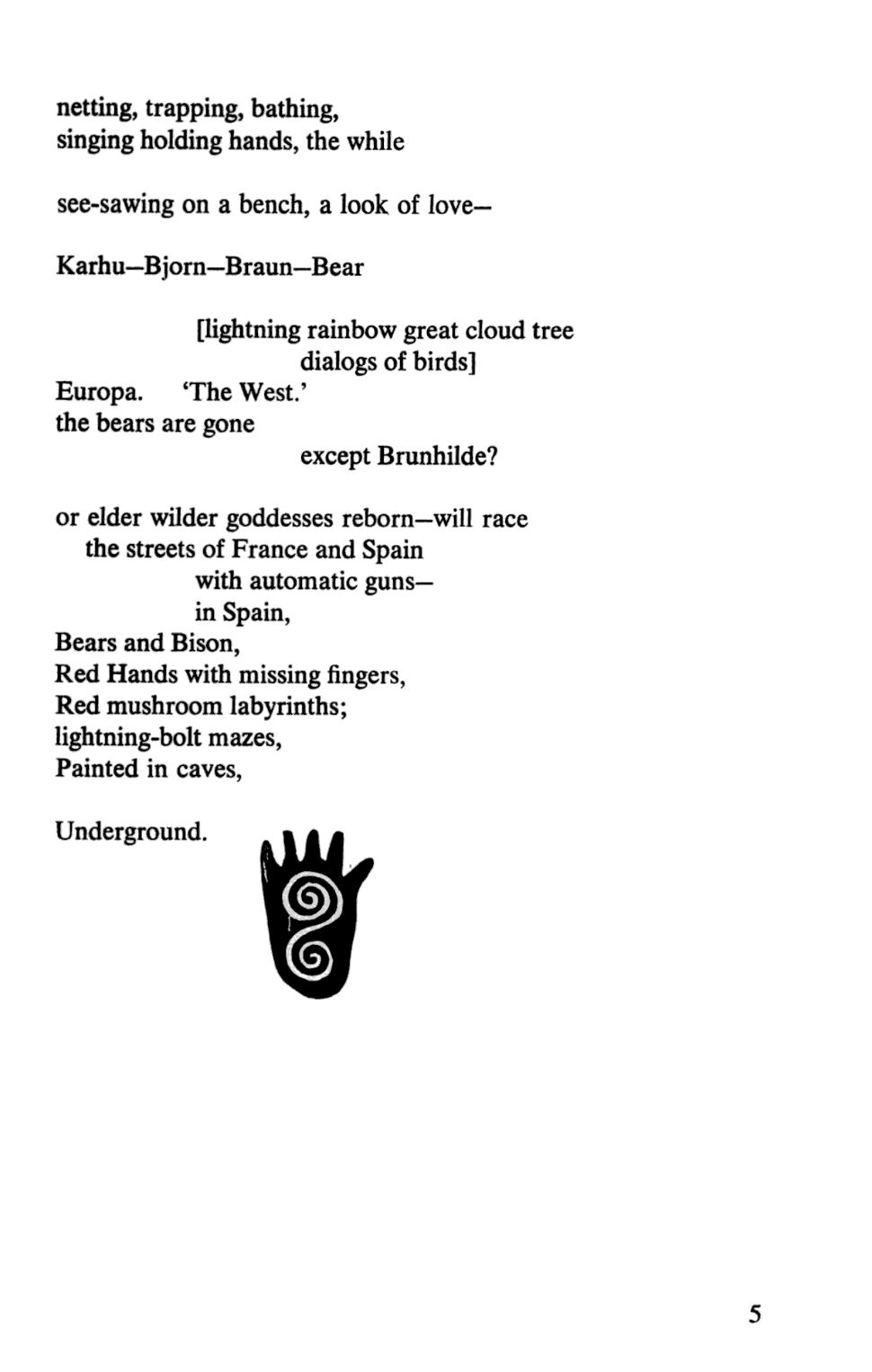 You aren't getting out of here without an explicit Smokey reference, though. My favorite psychedelic blue jeans wearing were-bear at Hilton Park in Dover, NH:
Next: 2 wheels 4evah!
P.S. bears also call to mind one of the two dog breed recommendations I'm proudest of. A friend and fellow trainer wanted a working breed – a dog that would do well in obedience work and potentially Schutzhund – but she wasn't esp interested in any of the shepherd-y breeds. I suggested she look into Bouviers – she named her Boov puppy Osa (bear).