*  Big Electronic Human Energized Machine, Only Too Heavy
I was wandering around the yard with the dogs this morning, messing around with my phone: taking some pix, catching a Pokémon or 2, texting my dóttir, when I had a sudden contrast-and-compare flashback. I'm taking a few devices with me on the big bike ride, primarily for convenience's sake, but if I wanted to go minimal, I could manage with one gadget – that selfsame phone. It's got 2 ways to connect to the internet, GPS, 2 cameras that will do stills and video, a bucket of storage, etc., etc. The flash I had in the yard took me back to a bike project from Olden Tymes: Steven K. Roberts' Winnebiko, Winnebiko II and BEHEMOTH. All three were (successful) attempts to stay connected while pedaling around in the 1980s. My guess is that I first encountered Mr. Roberts' project in the pages of Whole Earth Review, a publication that bridged what I've come to think of as the paper hippie internet, The Whole Earth Catalog, and the the real capital I Internet. The '80's were full of transitional critters – the WER in print and Compuserve. GEnie, AOL, and bulletin board systems in the on-line world (for those of us – the vast majority – who did not have access to the Internet). Steven's technomadic hallucigenia bikes fit perfectly into the Cambrian-explosion 1980's networking stew.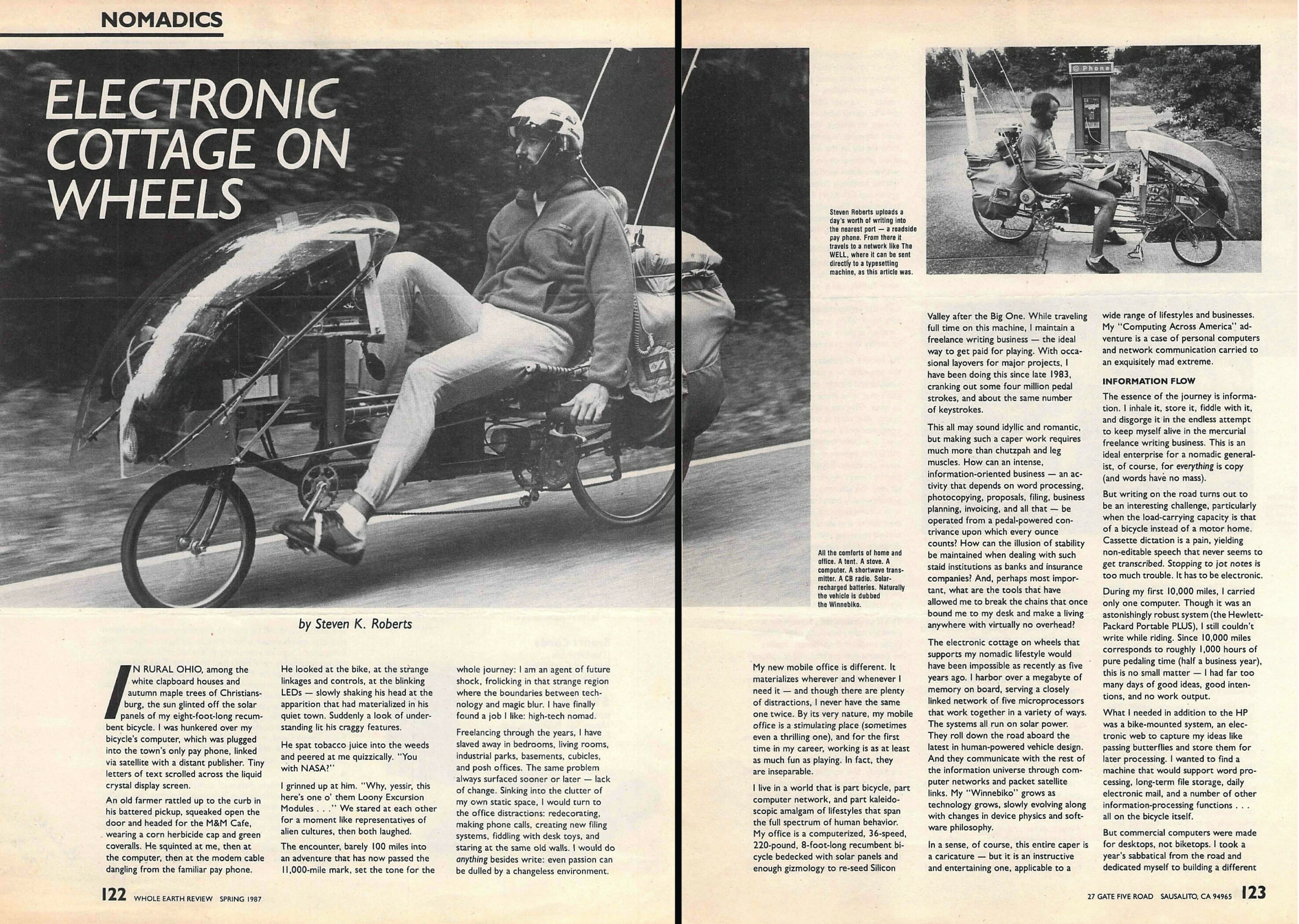 via here
Unsurprisingly, the connected bike idea was catnip to yours truly and I kept an eye on the projects as best I could. It really was a different world – doing a search and pulling up all the info I would need for a post like this, let alone the ability to blog as I'm doing now, were years down the pike.
So we come to BEHEMOTH. a second system effect instantiated in a 3rd system.  Five hundred and eighty pounds, three laptops, a heads-up display and handlebar mounted keypad. I suddenly feel a lot better about the size and weight of Molly Fin plus Lotte, fishing rods, cameras, kite, and other toys.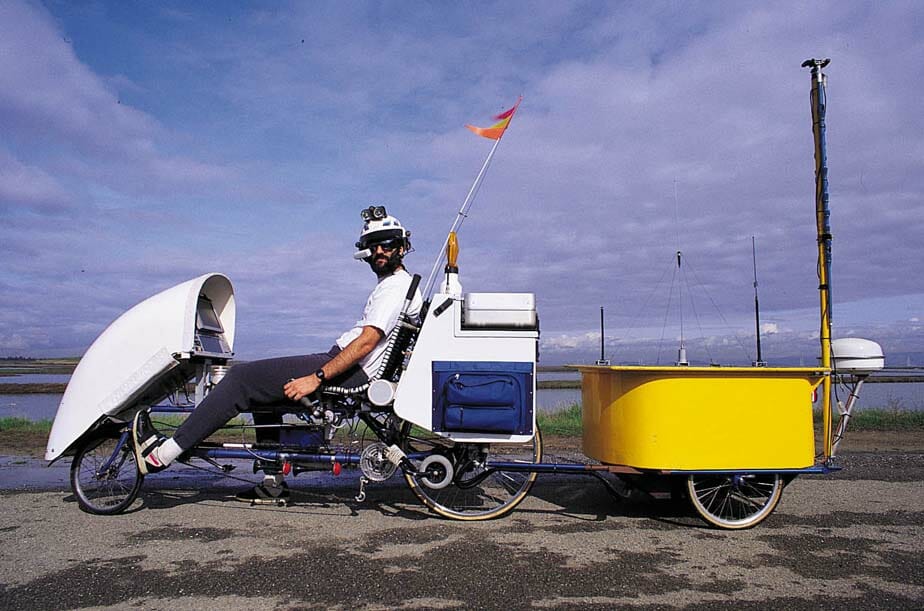 via here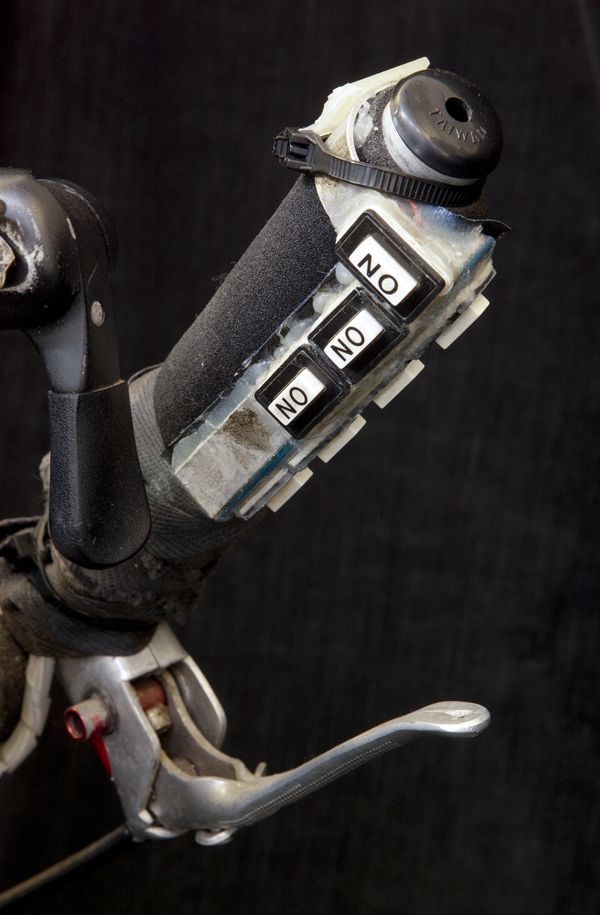 It's now on display at the Computer History Museum.
As far as I can tell, BEHEMOTH didn't cover a ton of miles – just too big and heavy. Then the Internet and cell phone things happened and I can hold all that capability and more in the palm of my hand. For now, anyway *wry grin*.