Giant Terror Birds Used Stabbing Beaks to Kill Prey | Wired Science | Wired.com.
–+–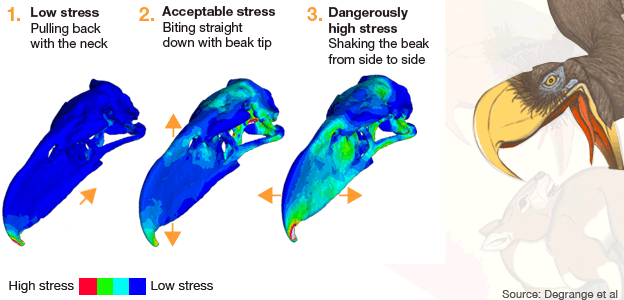 "It would have used a repeated, rapid strike – a downward strike, using the neck muscles to drive that big spike on the beak into the prey and then pull back and rip," explained Dr Wroe.
"It was really badly adapted for grabbing an object and shaking it."
via BBC News – 'Terror bird' was prize fighter.
Update – an infographic on Terror Bird (d)evolution: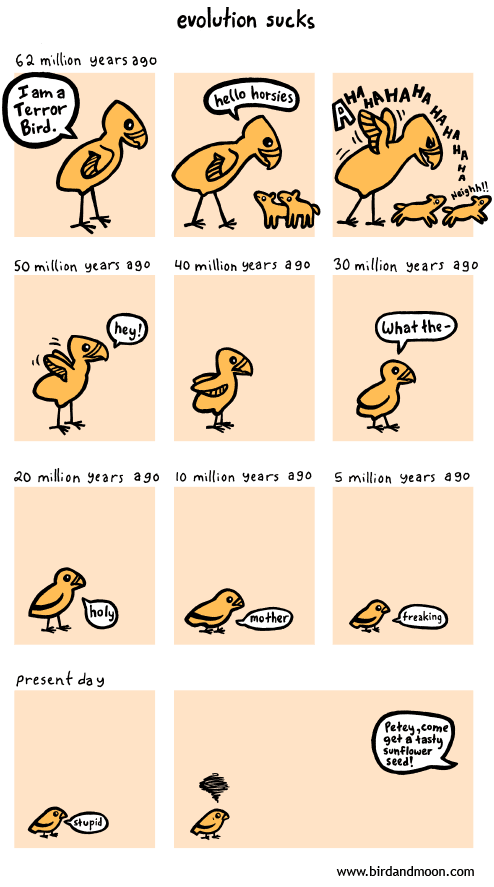 Via @microecos.