Maps are metaphors.
An
In A Series Of Maps
Of The World As Known At Different Periods;
Constructed Upon An Uniform Scale, And
Coloured According To The Political Changes Of Each Period
Eden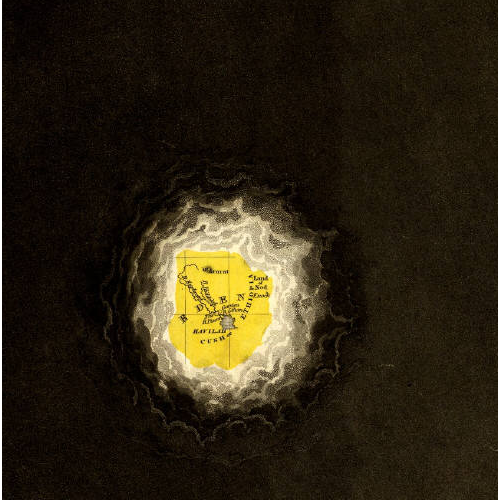 *
The Empire of Cyrus the Great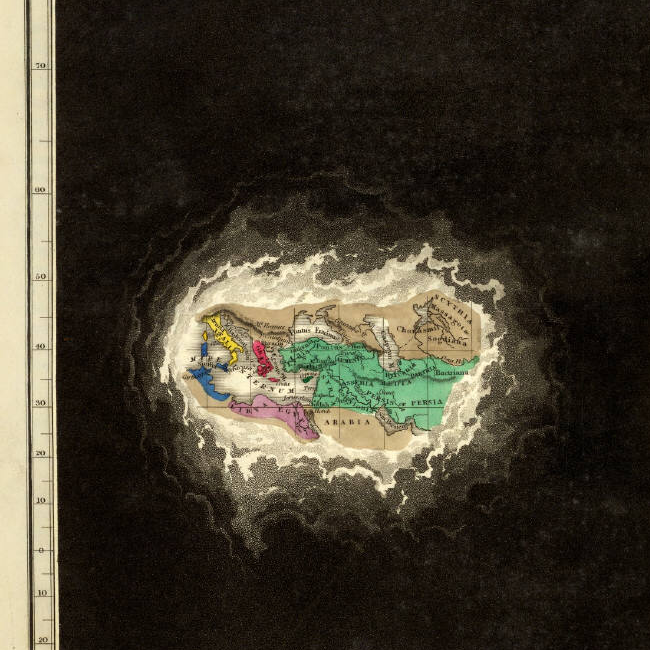 *
At the time of the Death of Constantine.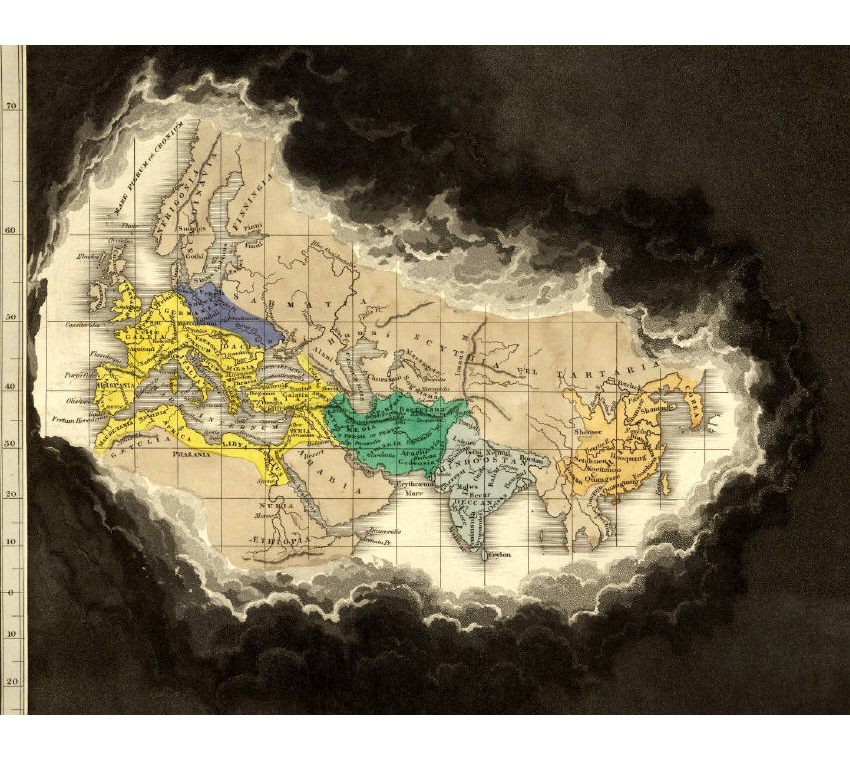 *
The Empire of Kublai Khan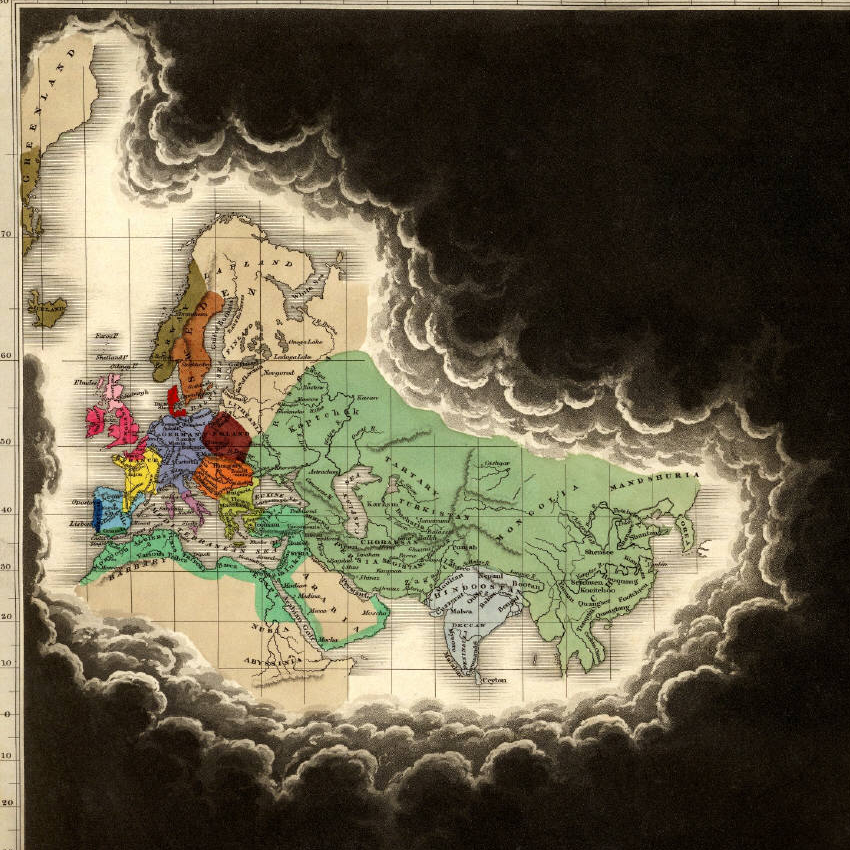 *
I love the David Rumsey Map Collection – this find is via a tweet from @bibliodyssey. Any map series that references the Massegetae and Sogdiana is a good one.