Migratory birds are heading north – the dogs and I flushed a small group of mallards this morning from a vernal pool (vernal lake is more like it) across the street. Two interesting bits of songbird migration info have come over the transom in the past couple days. First, check out this excellent post on songbirds, coffee and the World Bank from the Terrierman (I'm sure many of my visitors also check Patrick's blog, but if you don't here's a reason why you should). Second – via NPR on the drive in this morning – greater noctule bats (Nyctalus lasiopterus) are occupying an unexpected niche – preying on migrating birds as they come north through Europe.
The ability of giant noctules to prey on the wing upon nocturnally migrating passerines appears unique not only among bats but also within the whole animal kingdom. Although carnivorous bats feeding on small-sized vertebrates are not rare, they all live in the Tropics and collect their prey from substrates. The few species of falcons which capture migratory birds along the Mediterranean and African coasts are exclusively diurnal. Finally, owls, as typical night-active predators, never forage in the open space: moving prey is detected from substrates through passive-listening of rustling noises. *
Here's a link to the paper that is causing the hubbub – right now it looks like the Public Library of Science servers are getting slammed, but when they come back up I'll likely post an addendum.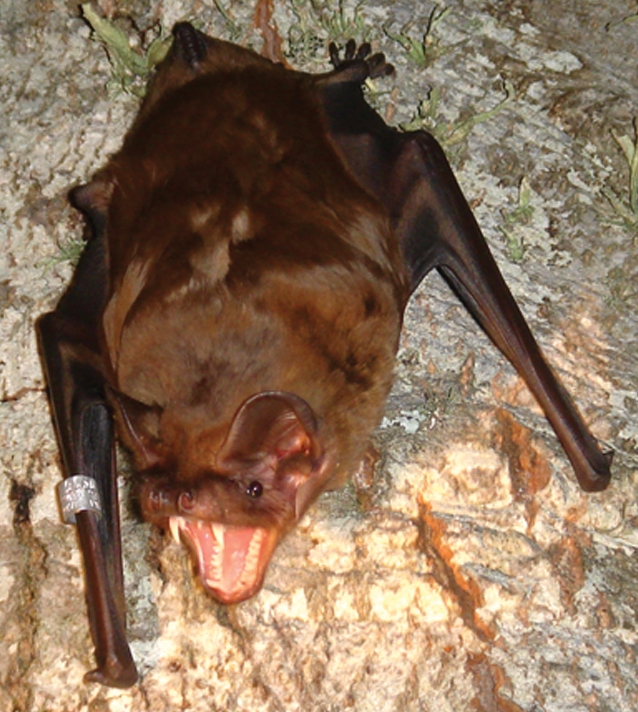 From: Figure 1 of Popa-Lisseanu, A. G., Delgado-Huertas, A., Forero, M. G., Rodriguez, A., Arlettaz, R. & Ibanez, C. 2007. Bats' conquest of a formidable foraging niche: the myriads of nocturnally migrating songbirds. PLoS ONE 2(2): e205.