I went with a 2×10 drivetrain: 2 chainwheels in front, 10 cogs in back. One-by drivetrains are all the rage right now, and may stay the default choice for mountain/gravel/fat bikes, but I am a retro-grouch and like the additional range the two-by front end gives me. That the 10 speed chain is slightly more robust than its 11 or 12 speed relatives was also a big consideration – I would have gone for an 8 speed rear and an even beefier chain, but didn't want to be too out of the mainstream.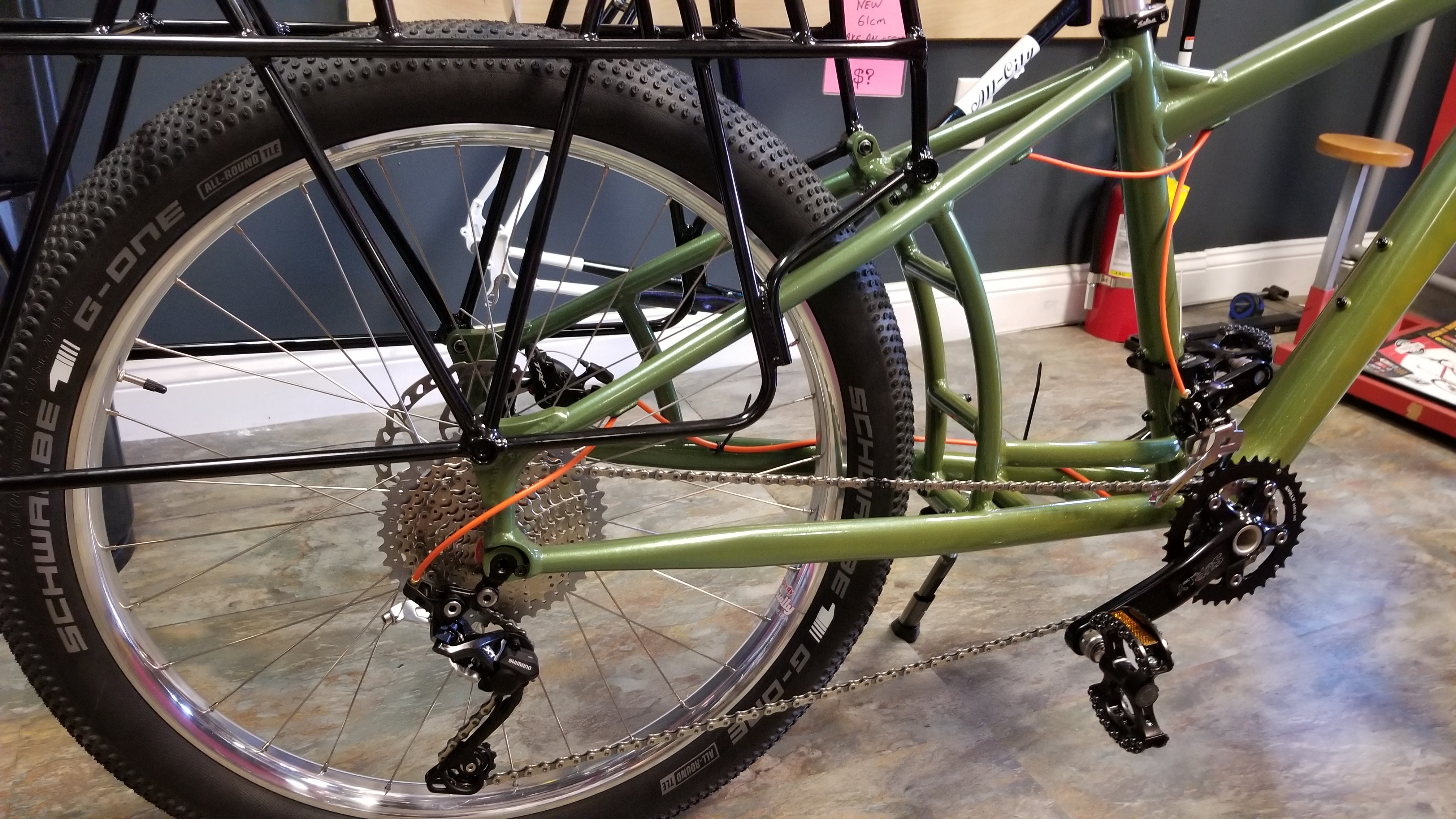 I do most of my riding on the big (well 36T isn't exactly big, but) chainwheel and have a nicely spaced 9 cog range to zoom along in. In the woods on more demanding routes, I've dropped down to that lovely stainless steel 24T chainwheel – ideal. Derailleurs are Shimano in back and SRAM in front as specc'ed by Mike at Maine Bike Works.
One little detail that I'm pretty proud of is pedal choice. I'm a big fan of MKS Lambda pedals; I have them on the blue bike and my winter commuter. They would have gone on Molly Fin, too, but I had an idea. Rinko bikes are full sized rides that can be easily disassembled for train travel and such. One of their features are pedals that come on and off without tools. I'm betting sooner or later I will end up pushing my bike (google 'great divide route fleecer ridge' – .3 miles of 38% grade!!) and I always always always manage to bark my shins on the pedals. It struck me that Rinko pedals would allow me to take the pedals off before a long stretch of bike-walking. Mike did a little looking around and presto! one of the distributors MBW uses imports the MKS Lambda Ezy (Rinko-ized) pedals. Groovy: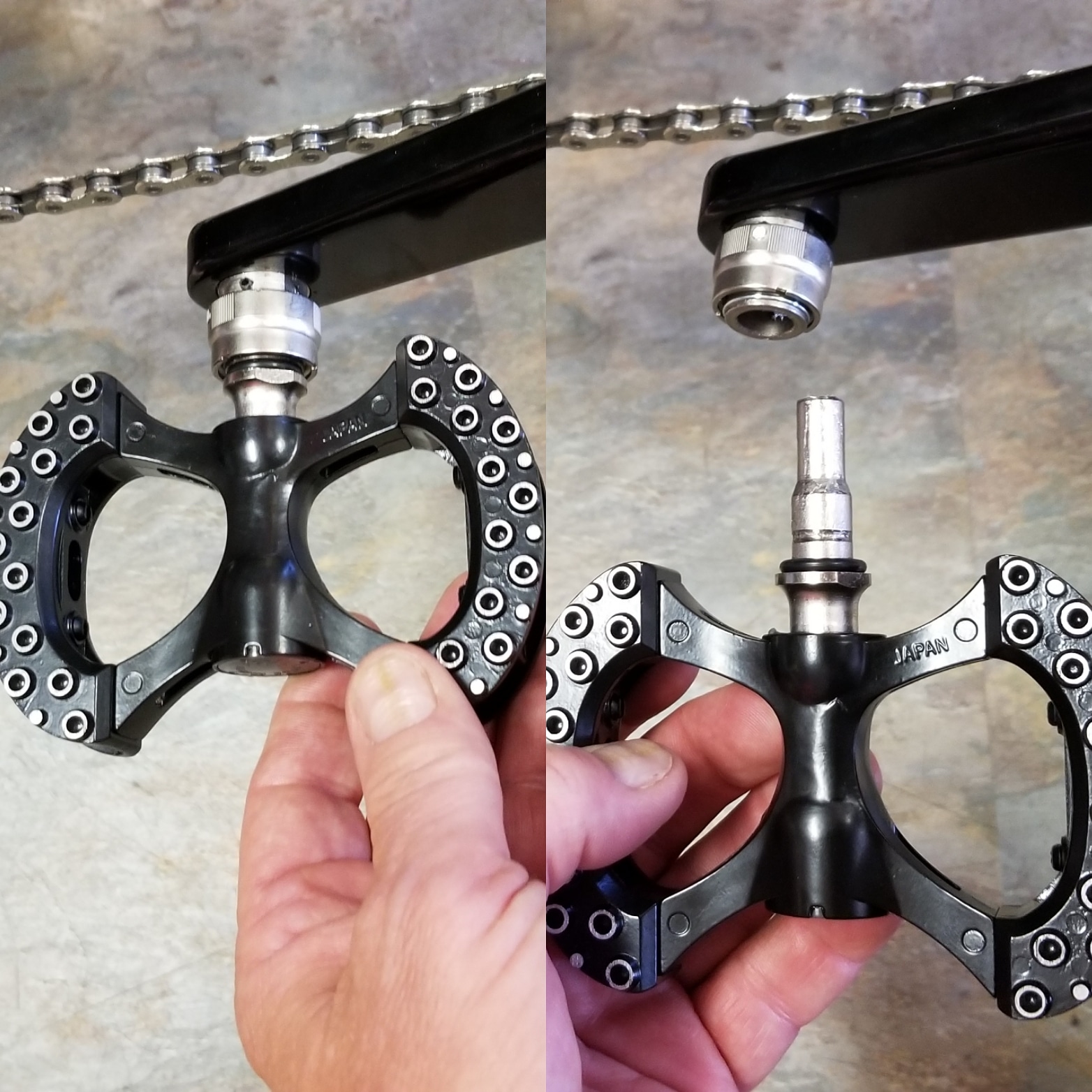 One more post about the build – electrical system and various bits & bobs – upcoming, then I'll be on to other things….