Via the New Cafe Racer Society, a link to the Bugatti Revue's post on the T72 engine.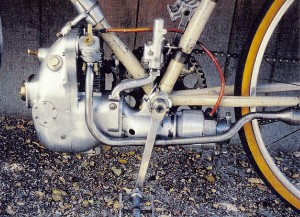 *
It's 10.5 cubic centimeters of fury (about the size of a large model airplane engine), but this baby has twin OHCs and is SUPERCHARGED! What an incredibly cool bit of machinery. Click through to the Bugatti Revue for loads more pix.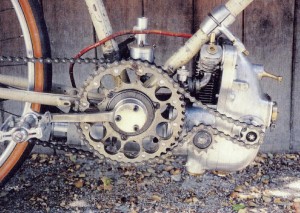 The only thing I can think of that would make me grin even more broadly would be desmodromic valves… As a side note – I'll bet the fatness where the crankarms meet the spindle is some sort of freewheel.