The proximate cause of this post is friend K's recent re-instagram of Drawn & Quarterly's book announcement.
Initially I figured that it was a combined re-issue of books 1 & 2: Berlin: City of Stones and Berlin: City of Smoke. Turns out it's more than that – the third book in the series, Berlin: City of Light comes out tomorrow as does Berlin (referenced in the instagram) which collects all 3. Even though I should not be buying any additional books *Snake from the Simpsons voice* YOINK! Maybe the Berlin trilogy will live at the Scriptorium for a while… All three books (the 3rd, sight unseen, obv) get my highest possible recommendation.
There are a couple reasons Weimar Germany has been front and center for me. The first and critically important reason is the current political. moment. If a Washingtonian can reassure a federal government employee that a dinner party will be judenfrei… Do I have to diagram it for you? A less world-historically awful reason is a fantastic show – Babylon Berlin on Netflix. I enjoyed the heck out of it. Politics! Drugs! Crime! Sex! Subtitles! Watch it!
[EDITED]*
Babylon Berlin's creators have said that part of the appeal of setting a narrative in that particular era is to be able to show that the Nazis didn't appear in a vacuum. There were forces at work in society that Adolf Hitler effectively tapped into to propel his own vision forward, and show is a good framework in which to let them play out. In fact, you'll only hear the name Hitler once throughout the 16-episode run (the equivalent of two seasons), but his shadow looms large, namely through a number of language cues that indicate a growing nationalistic base.*
Triple bonus points for a paternoster, by the way. I think I'll read Lutes' Berlin trilogy and re-stream Babylon Berlin. And while I'm on the subject, I'll take the opportunity to post a couple pieces by George Grosz: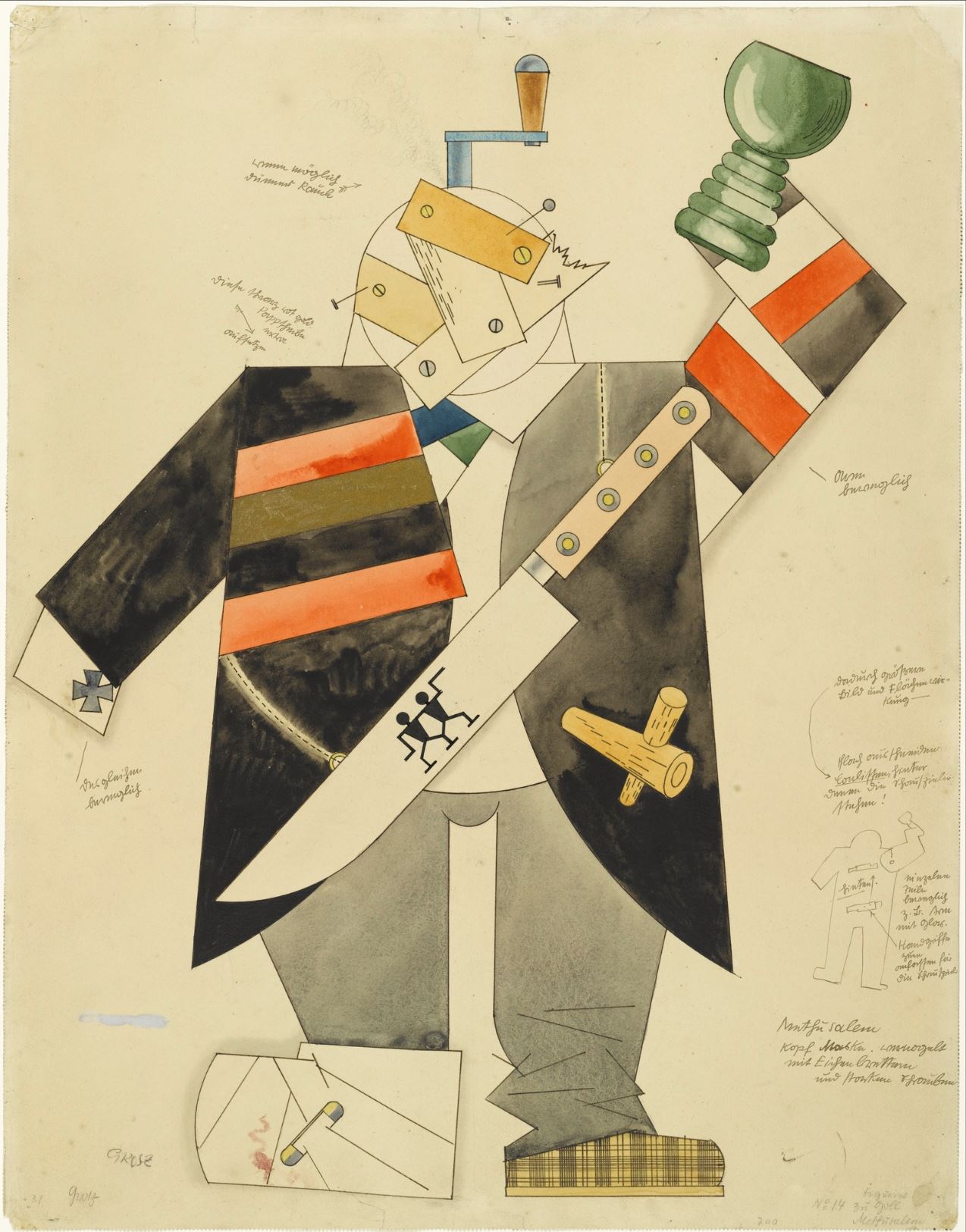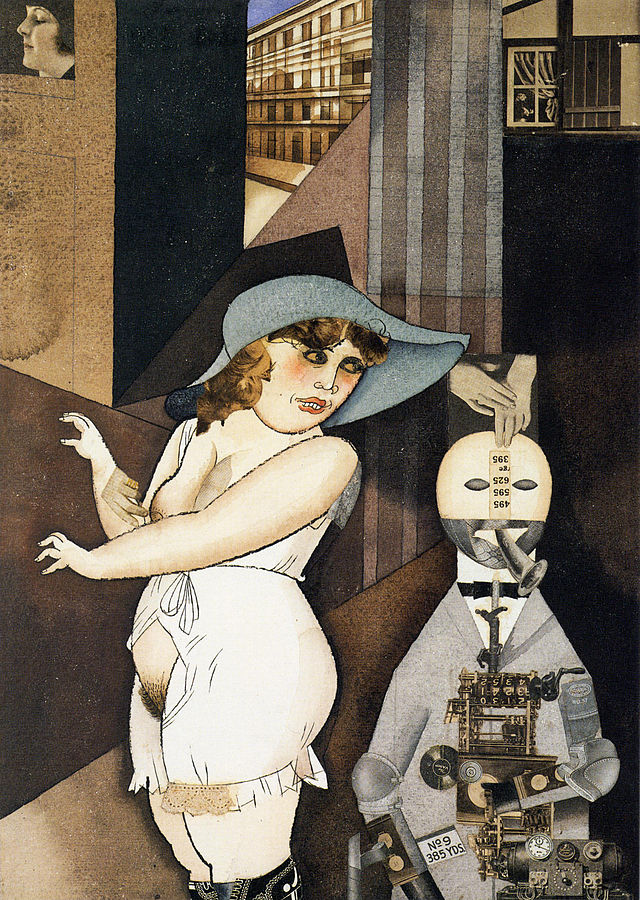 Daum marries her pedantic automaton George in May 1920, John Heartfield is very glad of it
*  I removed a link to The New Yorker. As I hit 'publish' on this post word came in about an event they're sponsoring featuring Steve Bannon. Nope. Always. Be. Punching. Nazis.